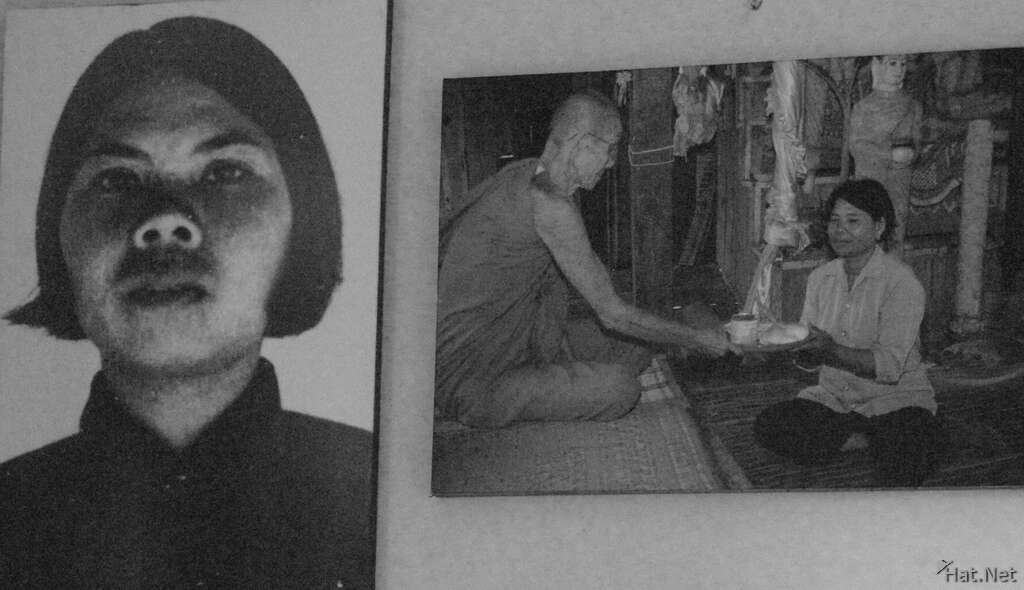 Name: Soam Nim, Female Age: 28 (1975) Joined the [Khmer Rouge] Revolution: 15 May 1974 Position: Group Leader Home Village: Prek Thmei Sub-district, District 18, Region 25, Kandal Province
Told by Soam Nim, 55 Years old (2002) In 1974, they (the Khmer Rouge) began recruiting for the military; I volunteered to joint them, because I thought that doing this was better than being a normal citizen, who was subjected to intense labors like constructing dikes and dams.
Also I would have better food. My father did not want me to do so, but I was determined, for I did not want to be looked down on. My father had been a very strong man, but on the day I departed he cried. The Khmer Rouge destroyed my family. During the regime, we were starved and separated. We rarely met. I did not believe what they taught me, but I could do nothing because all were under their control; to save our lives we had to do what we were told to.
Location
Phnom Penh, South East Asia, Vietnam, Asia
| | | | |
| --- | --- | --- | --- |
| Continent | Asia | Country | Vietnam |
| State | South East Asia | City | Phnom Penh |
| Weather | sunny at day, heavy rain at night | Temperature | hot |
| Day | Phnom Penh | Activity | S21 |
comments powered by

Disqus