episcopal church of hakodate, hakodate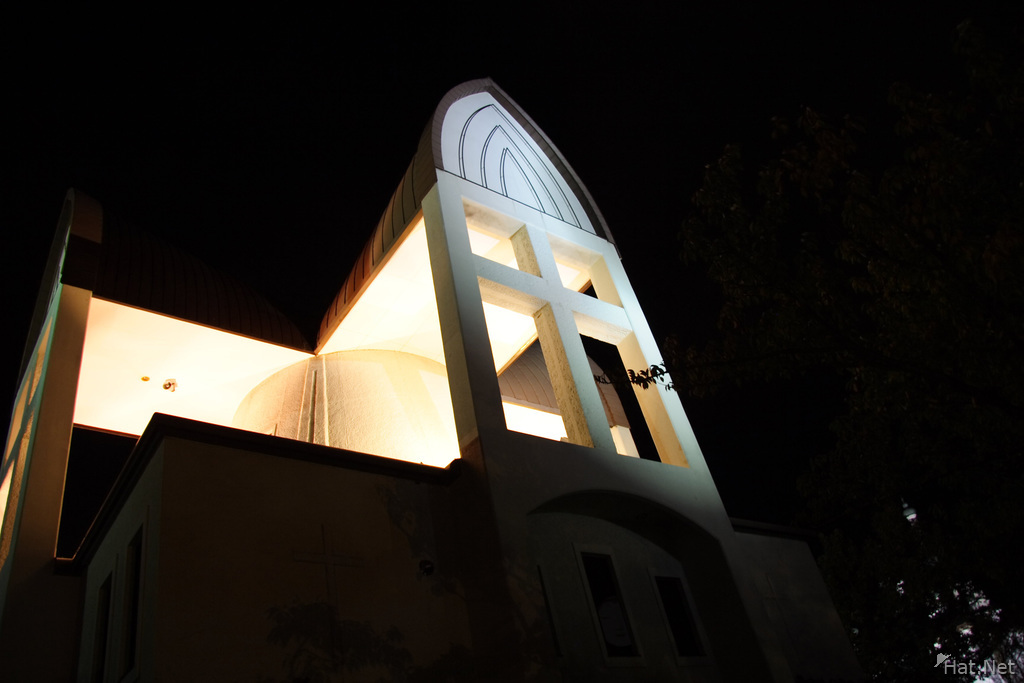 The Hakodate Episcopal Church belongs to the Episcopal church of Japan. A missionary W. Denning of the Anglican Church Missionary Society, first came to Hakodate to preach the gospel in 1874 and established a base here.
In 1878 the first sanctuary was built in Suehiro-cho. After many fires. it was rebuilt here in 1921.
During that time the church took an active part in education (starting an Ainu School and the Seiwa Girl's School etc)in medical service and other works of charity.
The present building was completed in 1979 and 1001's like a cross from above. This is a modem design influenced by the architecture of Medieval European Churches.
Direction
Walk 0.05 km or 1 mins south west from last photo
Info
F 5.6 1.6 ISO 100 with Canon EOS DIGITAL REBEL XT
Date
2006:10:31 19:09:40
Make
Canon
Model
Canon EOS DIGITAL REBEL XT
Width
3456
Height
2304
Flash
Off, Did not fire
Focal
17.0 mm
Exposure
1.6
F Number
5.6
ISO
100
White Bal.
Auto
Program
Aperture-priority AE
Compensation
0
Hyperfocal
2.79 m
Latitude
41.7626666666667
Longitude
140.712666666667
Altitude
0 m
File Size
681 kB
comments powered by

Disqus