world of turtles, spirit away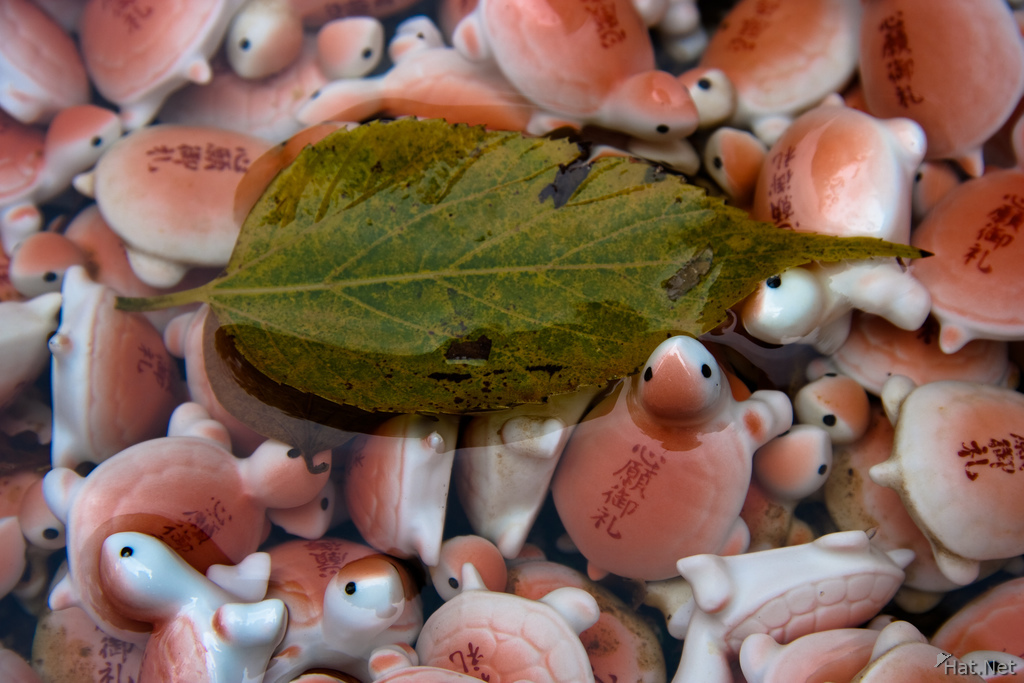 A leaf fall into the pond, causing a clamor of protest.
"You are not a turtle," the turtles shouted at the leaf. "You must leave at once!"
For that the leaf replied calmly, "it's not my will to fall in here. It's the will of the wind which blow me to this pond. Like it's the will of the people who dropped you here. We are both victims of fate."
The turtles accepted his explanation, and welcomed their new brother.
Direction
Walk 3.35 km or 50 mins south west from last photo
Location
Ono, Ritto, Shiga Prefecture, Japan
Info
F 7.1 1/60 ISO 100 with Canon EOS DIGITAL REBEL XT
Keywords
Aftersleep.com, Brazil, Japan, Sao Paulo, South America, Travel, Vacation, hat.net
Sub-location
Ono
City
Ritto
State
Shiga Prefecture
Country
Japan
Date
2006:11:27 11:33:52
Make
Canon
Model
Canon EOS DIGITAL REBEL XT
Rating
3
Lens
17.0-85.0 mm
Flash
Off, Did not fire
Focal
85.0 mm
Exposure
1/60
F Number
7.1
ISO
100
White Bal.
Auto
Metering
Multi-segment
Program
Aperture-priority AE
Compensation
0
Hyperfocal
54.94 m
Latitude
35.0239694444444
Longitude
136.007305555556
Altitude
87.48149107 m
File Size
2.2 MB
comments powered by

Disqus