oak hotel, hotels and toilets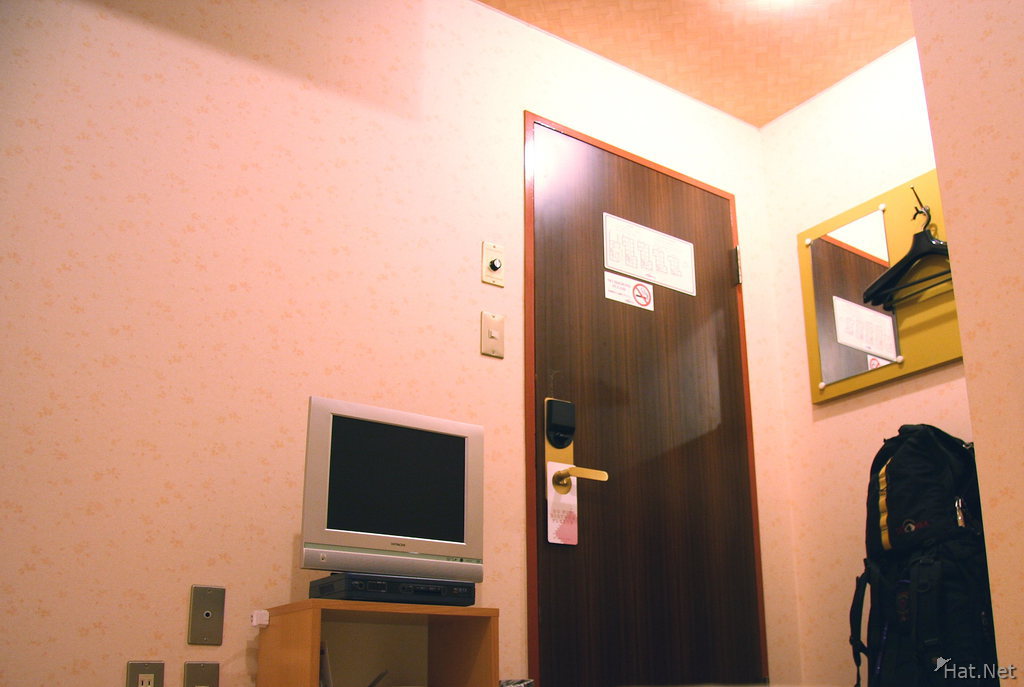 Price: Y4500 for single, book through Internet else Y6500, Y3500/person for double
Direction: east of Inaricho Station (Inaricho is one station east of Ueno JR on the Ginza line) you can also click on the map below...
The hotel is very nice (and so is most hotels in Japan).
I walked pass it several times before I found it. It's on the left hand side of the main street, not in a side street like it was indicated on their map (or shown on the Google map). It was next to a parking lot. Walking towards Asakusa, before the first traffic light (from Inaricho station east), you will see a little alley on your left. The Oak Hotel sign is on your right hand side on the side walk, not very visible at night. It is just a simple wooden board.
Info
F 4.0 1/8 ISO 400 with Canon EOS DIGITAL REBEL XT
Date
2006:10:29 19:01:49
Make
Canon
Model
Canon EOS DIGITAL REBEL XT
Width
2774
Height
1861
Flash
Off, Did not fire
Focal
17.0 mm
Exposure
1/8
F Number
4.0
ISO
400
White Bal.
Auto
Program
Not Defined
Compensation
0
Hyperfocal
3.90 m
Latitude
35.7115
Longitude
139.784666666667
File Size
825 kB
comments powered by

Disqus