wakayama nankai station, transport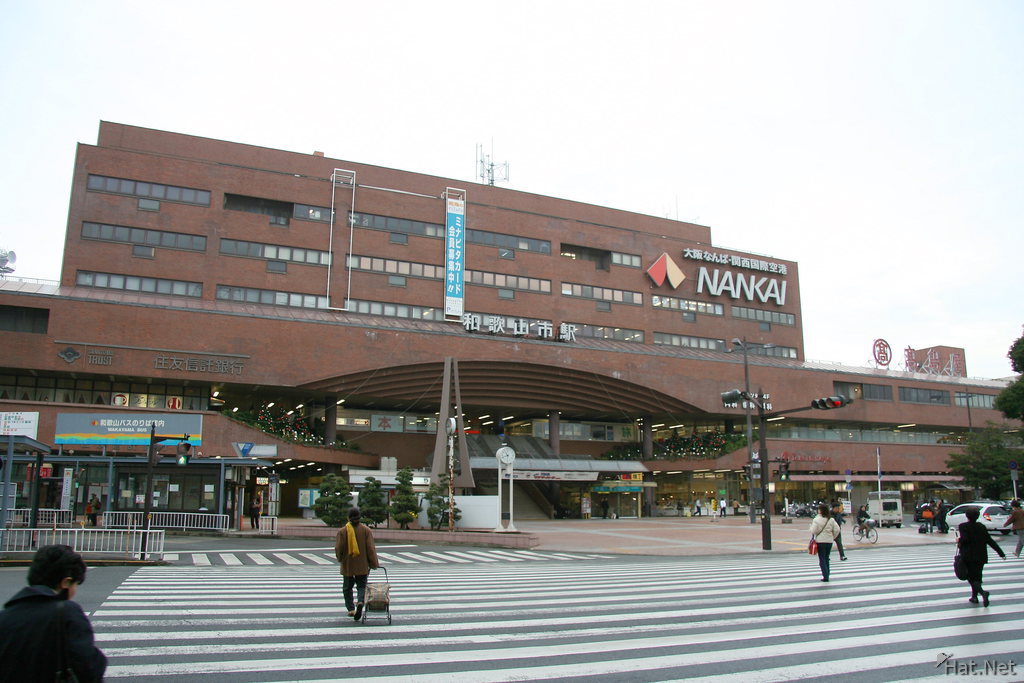 How to go to Kada? You might want to visit the tourist information office first. The Wakayama tourist information center is located in the underground shopping arcade in front of the JR train station (not the restaurant arcade under the station), they have excellent English map and English speaking staff.
From JR Wakayama train station, you can take the JR train to Nankai Wakayama Shi Nankai station (but it is infrequent, only have 1 or 2 per hour), it is better to take city Bus (bus 0 leaves for Wakaymashi nankai station frequently and cost 220Y, other city buses will pass through the Wakayamshi station on the way), you can also walk, north west for about 2km or 30 minutes, passing along the Wakayama castle on the way.
From Nankai station, go to track 6 for Kada train, (2 to 3 trains per hour).
If you come from Osaka, it might be better to take the Nankai line from Nankai Namba Station. It goes directly to Nankaishi station, much less logistic complication. (Kada is only reachable by Nankai, not by JR) After you reach kada station, the Awashima shrine is about 2km south west of from the kada train station, along the coast, and a bit in the mountain.
Direction
Walk 2.2 km or 33 mins north west from last photo
Info
F 5.6 1/60 ISO 100 with Canon EOS DIGITAL REBEL XT
Date
2006:11:26 10:42:45
Make
Canon
Model
Canon EOS DIGITAL REBEL XT
Width
3456
Height
2304
Flash
Off, Did not fire
Focal
17.0 mm
Exposure
1/60
F Number
5.6
ISO
100
White Bal.
Auto
Program
Landscape
Compensation
0
Hyperfocal
2.79 m
Latitude
34.2356666666667
Longitude
135.167333333333
Altitude
33.59008408 m
File Size
1102 kB
comments powered by

Disqus