hakodate port at night, sleepless nights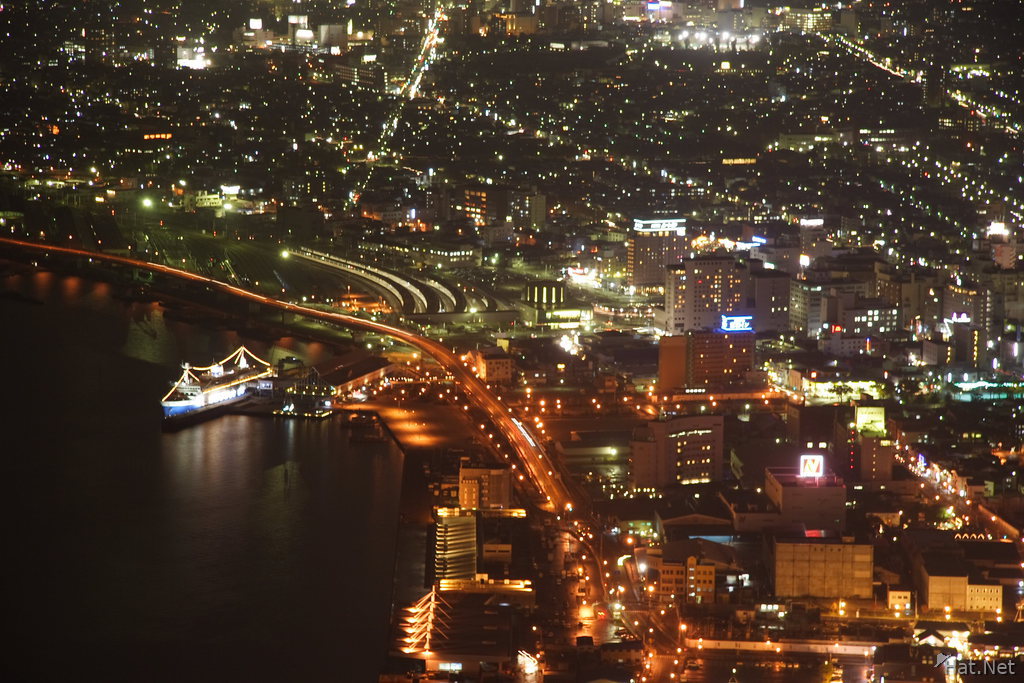 From this picture, you can see the port, the Hakodate JR train station and Toyoko Inn (the hotel I stayed).
CEMETERY FOR FOREIGNERS is on the north eastern side of Hakodate (not on this picture). I paste the text here merely because I have lost the photos I took in the graveyard.
The cemetery area, which used to be called Yamasedomari, was the original cemetery for sailors who died during their port call at Hakodate, and for foreign residents of Hakodate.
Gravestones for late sailors of Perry's fleet and the first British fleet were placed there back in 1854 and 1855 respectively. In addition, according to some records, French sailors who died of illness were buried there after the ship had to be rushed into port at Hakodate despite no diplomatic relations with Japan at the time.
By the year 1870, Britain and Russia already had their own cemeteries there. Following a new demand for Catholic cemeteries Hokkaido settlers decided to lend France a part of the area as a Catholic cemetery. It is currently a cemetery for the Congregation of the Sisters of St. Paul de Chartres.
In 1876 the cemetery for Chinese people, now called the Chinese Graveyard, became part of the larger Foreign Cemetery.
Text by City of Hakodate
Direction
Same location as last photo
Info
F 5.6 4 ISO 100 with Canon EOS DIGITAL REBEL XT
Date
2006:10:31 19:39:04
Make
Canon
Model
Canon EOS DIGITAL REBEL XT
Width
3456
Height
2304
Flash
Off, Did not fire
Focal
85.0 mm
Exposure
4
F Number
5.6
ISO
100
White Bal.
Auto
Program
Aperture-priority AE
Compensation
0
Hyperfocal
69.66 m
Latitude
41.7593333333333
Longitude
140.7045
Altitude
0 m
File Size
1131 kB
comments powered by

Disqus